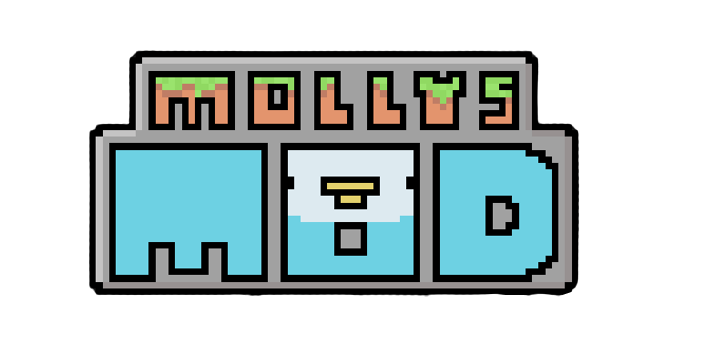 MOLLY'S MOD (ver 1.1 )
Welcome to Molly's Mod! Here the only limit is your imagination*
CONTROLS:
1. W,A,S,D to move
2. Cycle through your hot bar with your mouse scroll wheel
Molly's Mod just received an update! If you would like to go back and play previous versions before the update just click on one of the links below.
VER 1.1 Beaches and Boulders (current version)
VER 1.0 Humble Beginnings https://outcastgames.itch.io/mollys-mod-ver-10
Special thanks to sMaj. for the bangin' soundtrack!
Check out his other music here: https://www.youtube.com/@smaj.2736
*and the limited number of blocks.
Comments
Log in with itch.io to leave a comment.
Oh my goodness you updated it! I love it, so much charm!
The more I play this the more I realize just how clean this version is. I love the inclusion of little things like the settings tab so you can keep from having strangers ruin your world. You added the items I asked for too! I am excited to see what the future holds for this little game.
What do you want to see in the next update? I highly encourage you to leave some suggestions below!
nice game!
would've been cool if there was mobile support
Thanks, I had considered adding mobile support early on but never implemented it. I doubted if the hotbar would work correctly.